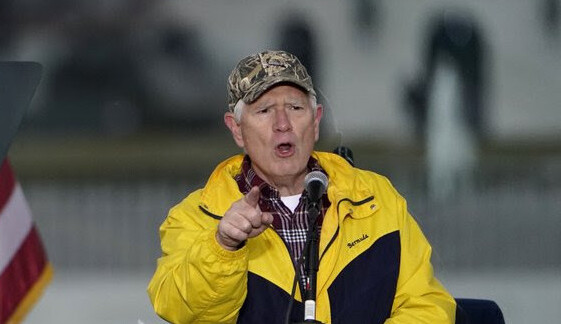 Alabama Senate Endorsement
Wednesday, April 14, 2021
We are very proud to announce our endorsement of U.S. Congressman Mo Brooks (R-AL) for U.S. Senate in Alabama to replace retiring Senator Richard Shelby (R-AL).
Mo Brooks has a proven conservative record, he's a member of the House Freedom Caucus, and he's someone Americans can count on to stand up to the establishment in both parties.
Brooks was our first choice in the 2018 Senate race, but he narrowly missed the primary runoff election after Senator Mitch McConnell (R-KY) and his allies spent millions on false attack ads against him.
But this time, when Senator McConnell launches his attacks, Mo Brooks will have the support of President Donald Trump and millions of freedom-loving Americans across the nation to help him fight back.
President Trump endorsed Mo Brooks and said this about why conservatives should support him: "Few Republicans have as much COURAGE and FIGHT as Alabama Congressman Mo Brooks. Mo is a great Conservative Republican leader who will stand up for America First no matter what obstacles the Fake News Media, RINOs, or Socialist Democrats may place in his path."
We agree!
Please join us in supporting Mo Brooks for U.S. Senate by making a generous donation to his campaign.
SCF will pay all processing fees and transfer 100% of your donation directly to his campaign.
Also, if you give $25 or more, SCF will send you a free copy of Senator Josh Hawley's upcoming book, The Tyranny of Big Tech.
Winning the primary election in Alabama won't be easy, but we can do it if we work together and take early action.
The midterm elections give us a significant opportunity to replace weak Republicans with solid conservatives in states like Alabama, Ohio, Missouri, North Carolina, and Pennsylvania.
You can help make that happen by supporting the Senate Conservatives Fund and our endorsed candidates.
Thank you for being part of our team and for helping us fight for conservative leadership in Washington.