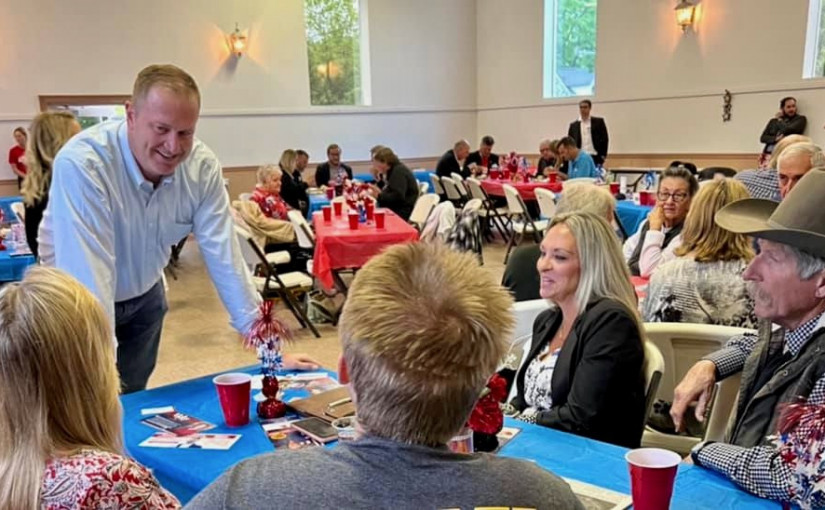 Step on the Gas
Wednesday, July 27, 2022
Eric Schmitt, the strongest conservative candidate for U.S. Senate in Missouri, is surging in the polls less than a week before the Republican primary election.
According to a new Trafalgar Group poll of likely voters, Schmitt now leads the crowded field by 2 points. This is the first time he has led in any of Trafalgar's polls.
The momentum is now with the conservative in the race, and we have to step on the gas!
Please support Eric Schmitt for U.S. Senate today!
Schmitt has demonstrated leadership for years. As a state senator, he wrote the largest tax cut in Missouri's history. As Attorney General, he has cracked down on violent crime and led the fights to rescue the Keystone XL pipeline, Missouri's energy and farming sectors, and working families from Joe Biden's illegal, predatory regulations.
And after the Supreme Court's landmark Dobbs decision overturning Roe v. Wade, Schmitt made Missouri the first state in the country to end legalized abortion.
That's why SCF and leading conservatives around the country have endorsed Eric Schmitt. And it's why woke elites are scrambling to defeat him. They know the one thing that can beat The Swamp is principled, fighting conservatives who aren't afraid of them.
Eric Schmitt is not afraid of the woke socialist Left. Please support this campaign and help save our great country!
SCF will pay all processing fees and transfer 100% of your contribution directly to his campaign.
Time is running out so please take action now!
Thank you for standing strong for freedom and supporting our efforts to build a conservative Senate.