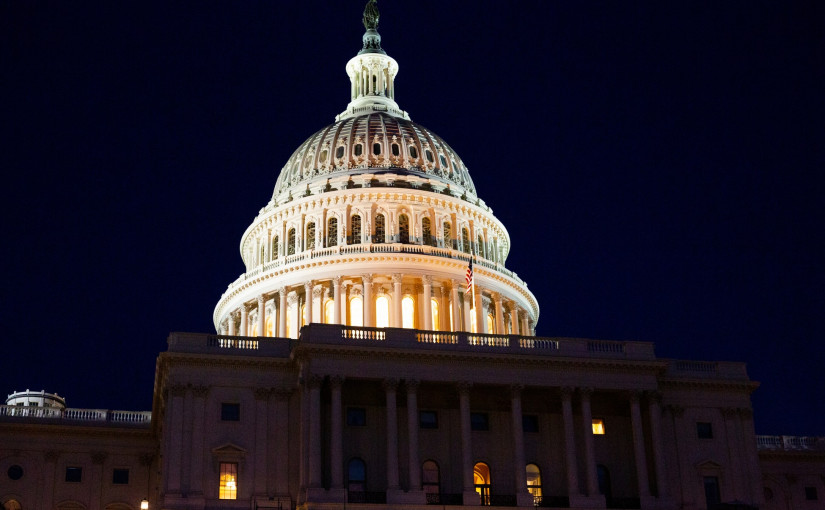 Endless Spending
Thursday, December 9, 2021
Senate conservatives were right to force a vote against funding Joe Biden's corrupt, illegal vaccine mandate in the latest "continuing resolution" government spending bill. The president has no power to force people to get a shot as a condition of employment or to force businesses to fire anyone who doesn't get it.
But there's much more that's wrong with the Democrats' spending bill than the vaccine mandate and, sadly, too many Republicans who voted for it.
Congressman Chip Roy (R-TX) summed it up best:
"In addition to funding unconstitutional mandates, this bill also furthers the government-funded tyranny that Americans face every day. That includes a Department of Education that subsidizes teaching our kids radical gender ideologies and CRT, and an FBI that goes after parents for daring to speak out; a DHS run by a Secretary that refuses to secure the border and cedes control to cartels; a DOD responsible for the botched Afghanistan withdrawal that undermines military readiness by focusing on diversity and climate change instead of real threats; and a regulatory regime that is subjecting the American People to energy poverty."
There are more problems with this bill, but you get the idea. The Democrats are continuing their plans to unmake America and subject us all to the rule of unaccountable, global elites.
Yet NINETEEN Republican senators voted in favor of the bill.
Blunt (R-MO)
Burr (R-NC)
Capito (R-WV)
Cassidy (R-LA)
Collins (R-ME)
Cornyn (R-TX)
Graham (R-SC)
Hyde-Smith (R-MS)
Kennedy (R-LA)
McConnell (R-KY)
Moran (R-KS)
Murkowski (R-AK)
Portman (R-OH)
Rounds (R-SD)
Rubio (R-FL)
Shelby (R-AL)
Tillis (R-NC)
Wicker (R-MS)
Young (R-IN)
That's the bad news. The good news is that four of these Republicans (highlighted above) are retiring next year, which gives us a chance to replace them with strong conservatives.
Please help SCF elect strong conservative leaders in these states and in others across the country.
We need to flip some seats from Democrat to Republican and others from RINO to Conservative. We need to help elect leaders like:
✓ Josh Mandel (R-OH)
✓ Mo Brooks (R-AL)
✓ Ted Budd (R-NC)
✓ Adam Laxalt (R-NV)
All four would be huge conservative improvements over the Democrats and Establishment Republicans in those seats today.
The "continuing resolution" spending bill isn't the real problem. The real problem is that Democrats KNOW that when the chips are down, most Republicans in Washington won't fight.
SCF's mission is to change that.
Please help us elect strong conservatives to the Senate next year by making a generous one-time or monthly contribution today.
Thank you for considering this request and for doing so much to fight for America's future.