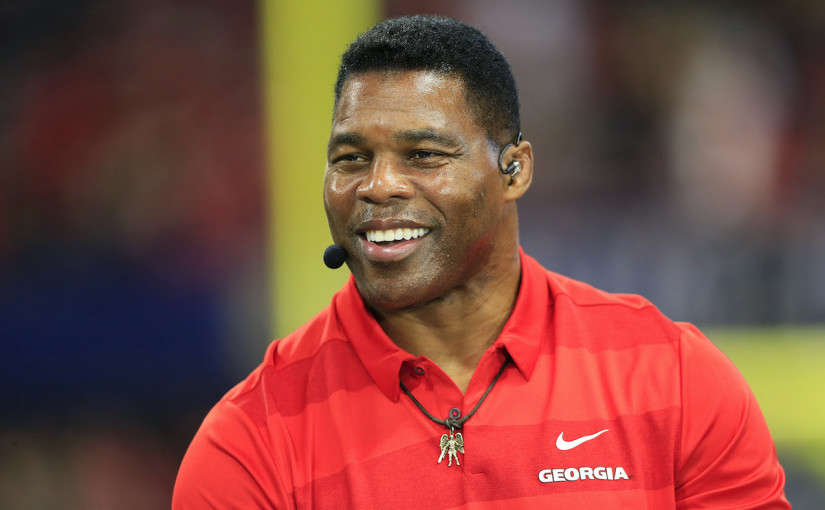 Support Herschel Walker
Tuesday, April 5, 2022
Senate Conservatives Fund is proud to endorse Herschel Walker for U.S. Senate in Georgia.
You may remember Walker as a star running back for the University of Georgia Bulldogs and then in the NFL. But your kids and grandkids will remember him as a stalwart conservative patriot who helped make America great again.
Walker is one of the top conservative Senate candidates of this election cycle. The media wants to portray him as a celebrity candidate, but it's his ideas and toughness they really fear.
Walker is running on the conservative issues that matter most:
– Border security
– Energy independence
– Backing the Blue
– The 2nd Amendment
– Pro-family values
Please make a generous contribution to his campaign.
Walker is a pro-life, pro-gun, pro-constitution, America-First leader. He won the full endorsement of President Donald Trump, and Senate Conservatives Fund is putting all our strength behind him, too.
Georgia is a critical battleground state for Senate control. The incumbent Democrat, Raphael Warnock, is a left-wing radical – extreme for any state, but especially for Georgia.
Warnock is one of the woke, socialist Democrats who helped unleash Biden-flation, open our borders, and put teachers' unions ahead of parents and children in our schools.
Replacing him with a conservative star like Herschel Walker is like winning two elections in one. And SCF's support is crucial – to show conservatives around the country that THIS is the race, and HERSCHEL WALKER is the candidate.
Please do your part today and send $10, $25, $50, or more to help Herschel Walker run to Washington!
SCF will pay all processing fees so Herschel can spend 100% of your contributions on voter contact.
Let's work together to win this race so we can take control of the Senate away from the Democrats AND build a conservative Senate controlled by leaders who will fight for our future.
Thank you for considering this request and for being part of our team.