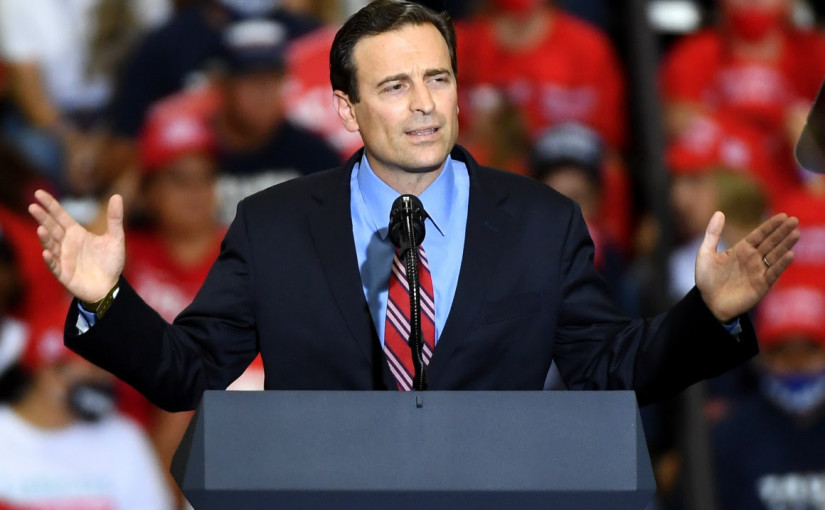 Change Starts in Nevada
Wednesday, June 22, 2022
As you may have heard, our endorsed candidate, Adam Laxalt, won the Republican Senate primary in Nevada and will now face the incumbent, liberal Sen. Catherine Cortez Masto, in November.
Cortez Masto is another one of the woke, socialist Democrats who pretend to be moderate while supporting the most extreme and destructive agenda in the history of the U.S. Senate.
She has supported Alejandro Mayorkas as Secretary of Homeland Security, even as he has opened our borders, enriched drug cartels, and imported criminals into our country.
She voted for Joe Biden's $1.9 trillion inflation bomb in 2021 and triggered the recession now bearing down on working families.
She voted for Speaker Nancy Pelosi's partisan takeover of America's elections and the most radical pro-abortion law in the world.
And, of course, she voted to nuke the Senate filibuster, so she and her colleagues could pass even more laws with little or no debate.
Help Adam Laxalt defeat Catherine Cortez Masto!
Catherine Cortez Masto does not represent Nevada's or America's values. She represents the woke contempt all elite leftists have for our country. She has worked with Biden, Pelosi, and Senate Democrat Leader Chuck Schumer to tear down our Constitution, liberty, and heritage.
And she thinks there is nothing we can do about it.
Adam Laxalt knows better.
Adam is a Navy veteran, a highly successful attorney general, and a conservative leader we can trust.
As you know, Senate Conservatives Fund doesn't support everyone with an "R" next to their name. We don't care about party affiliation or special interests.
We only support candidates who understand the danger America faces and have the guts to do something about it.
Adam Laxalt is ready to take down the Left in the Senate, in Washington, and around the country.
His platform is straightforward:
✓  End the out-of-control spending fueling Bidenflation.
✓  Seal the border and prosecute criminals.
✓  End Big Tech's oppression of political speech.
✓  Protect our elections, the Second Amendment, and the unborn.
✓  End the tyranny of woke elites over our schools and public health agencies.
This is precisely what our country needs right now. And just as crucial for conservatives: these are fights Adam Laxalt waged for years as Nevada Attorney General. Unlike many politicians who only talk the talk, Laxalt has walked the walk.
He has taken on the Left, special interests, and Washington overreach. Now he's ready to take that fight to the Senate and add his voice to the team of SCF conservatives there: Ted Cruz, Rand Paul, Mike Lee, Ron Johnson, and more. Adding Adam and others like Herschel Walker, Ted Budd, and Eric Schmitt to that roster can change the Senate, the GOP, and America for the better.
If he can win the Battle of Nevada this fall, Adam Laxalt is ready to fight for you. Please support Adam Laxalt today.
SCF will pay all processing fees and transfer 100% of your contribution directly to his campaign.
Thank you for considering this request and for doing so much to help change Washington by changing the people we send there.