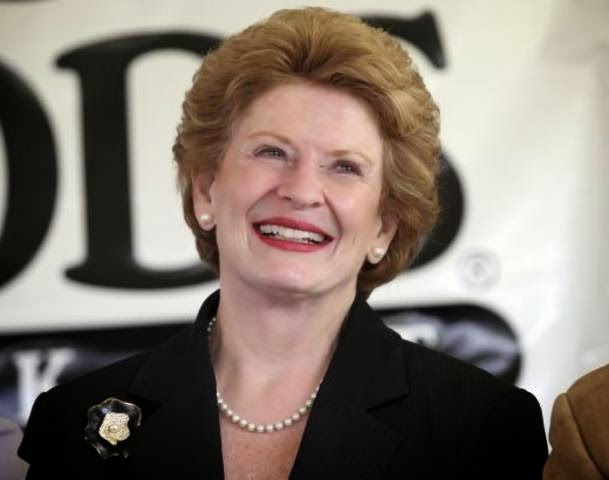 Stabenow Calls It Quits
Tuesday, January 10, 2023
You've probably heard lately that Joe Biden and the Democrats are riding high. Conservatives are in disarray, the media says. Republicans just elected a RINO as Speaker of the House. And the GOP is splintered heading into the 2024 general elections.
Hmm…
My mother always told me that what really matters is not what people say but what they do.
And what is it the Left is doing these days?
You may not have heard, but we got our first answer from the Wolverine State. Long-time Senator Debbie Stabenow (D-MI) just shocked Democrats in Washington and back home in Michigan by announcing her retirement.
Stabenow has been in office for 20 years. Her re-election campaign would enjoy all the advantages of incumbency. And, at just 72 years old, she is still a spring chicken for the U.S. Senate!
Why would she retire and throw all those advantages away for her party? Because Stabenow knows that she was going to lose.
The truth is, it's not conservatives in disarray heading into the 2024 election season: it's the Left. Their formal leader is a president who can hardly remember what day it is. And their actual leaders are the woke, Marxist nuts trying to impose their racist, sexist psychosis on the rest of the country.
Debbie Stabenow would have had to spend the next two years defending school bureaucrats who call math racist, who think teenage boys should able to shower in girls' bathrooms against their will, who think that kids' emotional problems should be hidden from their parents, and who think that shoplifting and fentanyl trafficking aren't really crimes.
The media wants us to focus on what the Left says… but at Senate Conservatives Fund, we're much more interested in what they do. And what the woke Left is doing today is waging a cultural war against American families and communities.
What they are doing is making the best argument for Republican Senate candidates to lean into the cultural issues that define our times. That is what SCF will be looking for as we scour Michigan for the best candidates to run for the seat Debbie Stabenow is giving up.
We will keep you updated on SCF's candidate recruitment and vetting in Michigan… and everywhere else. Winning in 2024 depends on working hard in 2023. And that's exactly what we're doing.
Thank you for being part of our team and for helping us fight for a conservative Senate.